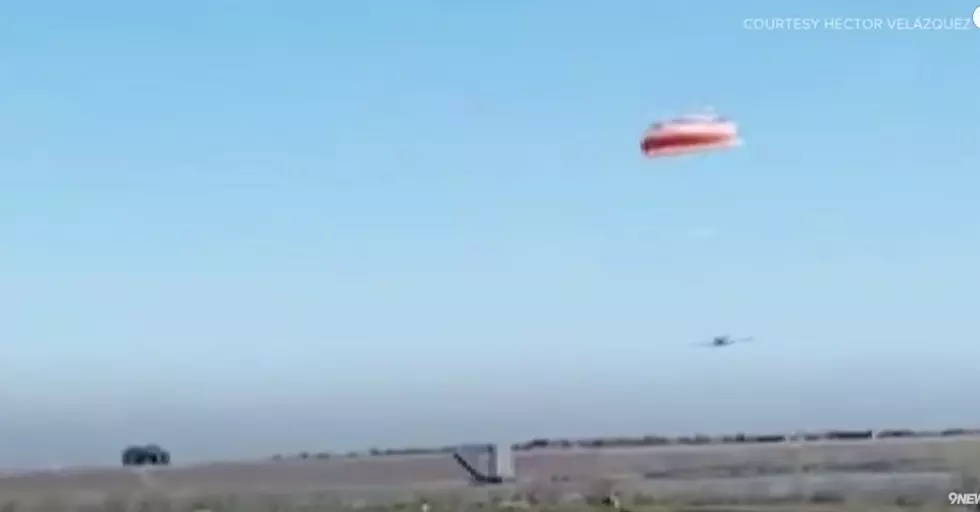 Cirrus Aircraft Deploys Parachute After Mid Air Collision Near Denver
9News YouTube
It was a serious situation just south of Denver, Colorado when two airplanes collided mid air. Normally this would result in fatalities, but miraculously nobody was injured. One of the planes involved in the emergency was a Cirrus SR-22 aircraft.
The other aircraft was a Swearingen Metroliner SA226TC which was operated by Key Lime Air. Denver 4 CBS received a statement from the airline saying that it was a cargo plane that was on approach to land when it was struck by the other aircraft. They describe the damage as significant as a large section of the fuselage was missing on the Swearingen plane. Fortunately the pilot was able to continue his approach and land safely.
The pilot of the Cirrus Aircraft deployed the designed emergency chute which allows the plan to softly touchdown. It landed in a nearby neighborhood. Both people in the plane did not have any injuries.
The Cirrus model SR 22 is an aircraft that is built right here at the Duluth Cirrus facility. The composite parts of the plane are manufactured in Grand Forks and then shipped to Duluth to be assembled.  They feature several safety features including the Cirrus Airframe Parachute System also known as CAPS. You can learn more about it in this video with a demonstration.
Cirrus aircraft are appealing to celebrities, including some of our country music artists. Tim McGraw has owned cirrus airplanes. Dierks Bentley also owns a Cirrus aircraft and has visited the Duluth facility several times even putting concerts on for the employees.
LOOK: 30 fascinating facts about sleep in the animal kingdom