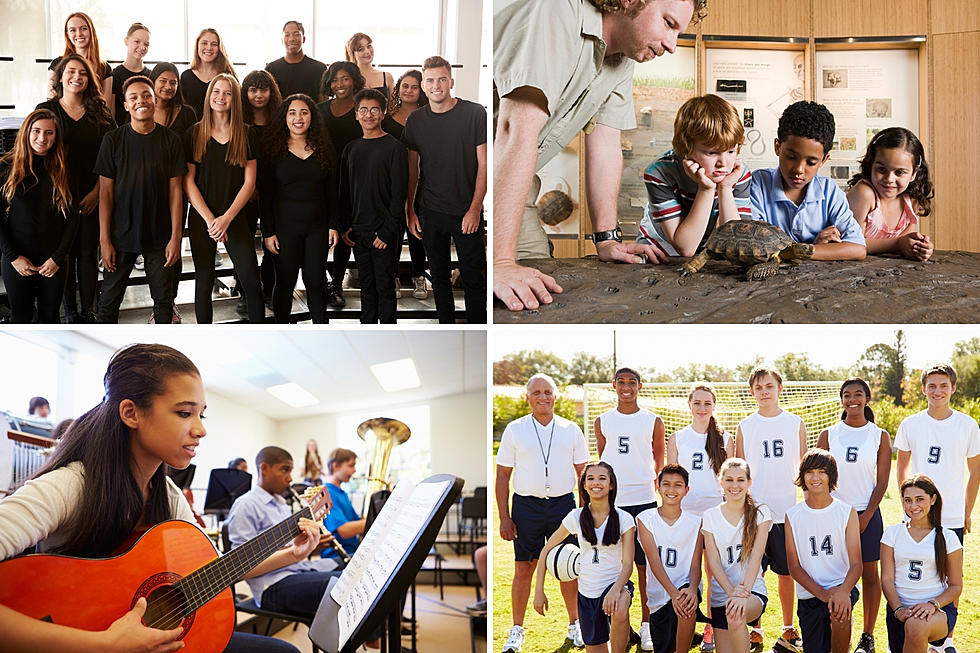 Cash For Clubs 2022: Let's Support The Twin Ports Area's School Clubs and Groups
Getty Images
The 2022-2023 school year is well underway, and we are excited to announce the three recipients of our $500 Cash For Clubs donations this year!
Thanks once again to all of our listeners that nominated student clubs and organizations and placed votes in our selection process to determine which of the nominated groups would be getting a financial boost this fall. We also want to thank our sponsors for making this all possible, including Plato's Closet, Cirrus Aircraft, Incline Station, and Minnesota Power.
Here are the three Northland student organizations that will be getting a $500 donation, and what they plan to do with the money.
Denfeld Shoreliners Dance Team
The Denfeld Shoreliners Dance Team share that they are very excited for their upcoming season! They say the awarded money will help their team with transportation fees, hotel stays, team meals, costumes, and much more! They thank everyone that voted for our team.
Denfeld Girls Swim and Dive Team
The Denfeld Girls Swim and Dive Team shared they will use the funds to supply team suits and caps to each swimmer. The group's booster president commented, "We don't want the burden to land financially on the swimmers." She also shared that they hope to host a team-building event for the team, as Covid had a big impact on the ability to connect as a team for a couple of years. They also extend their gratitude for everyone that voted for them!
Lincoln Park Middle School Aviation Club
The Lincoln Park Middle School Aviation Club is a very popular student club, according to school administrators and club advisor Ms. Showalter. After COVID put a damper on the club, they look forward to bringing it back in the second semester of this school year.
Ms. Showalter will work with the Duluth Aviation Institute to organize a field trip to the Cirrus Aircraft and the Lake Superior College Pilot Program and Aircraft Repair Facility.  The day would culminate with one student being selected as a Young Eagle, earning a flight in a Cirrus plane!  Ms. Showalter and her students want to thank everyone who took the time to vote for their Aviation Club!
---
Original Post
As we shift into fall, school is once again on the minds of Northland students and parents. With preparations underway for the new school year, we are excited to once again offer an opportunity to give local school organizations a little financial boost.
Cash For Clubs is back! The radio stations of Townsquare Media Duluth have teamed up with Plato's Closet, Cirrus Aircraft, Incline Station, and Minnesota Power to offer a little financial boost to area school clubs and organizations. Later this fall, we will be awarding three different Northland school clubs/organizations $500 in cash to put toward equipment, materials, or other expenses they might have.
We need your help, though!
After taking nominations through much of September, we are now looking for your vote to decide which three groups should get awarded one of our $500 gifts. You can vote now through midnight on October 9, 2022. We will then announce the three winning groups the week of October 10.
Let's make this the most powerful school year ever for Twin Ports area students. Place your vote for which group deserves one of the three cash awards below: