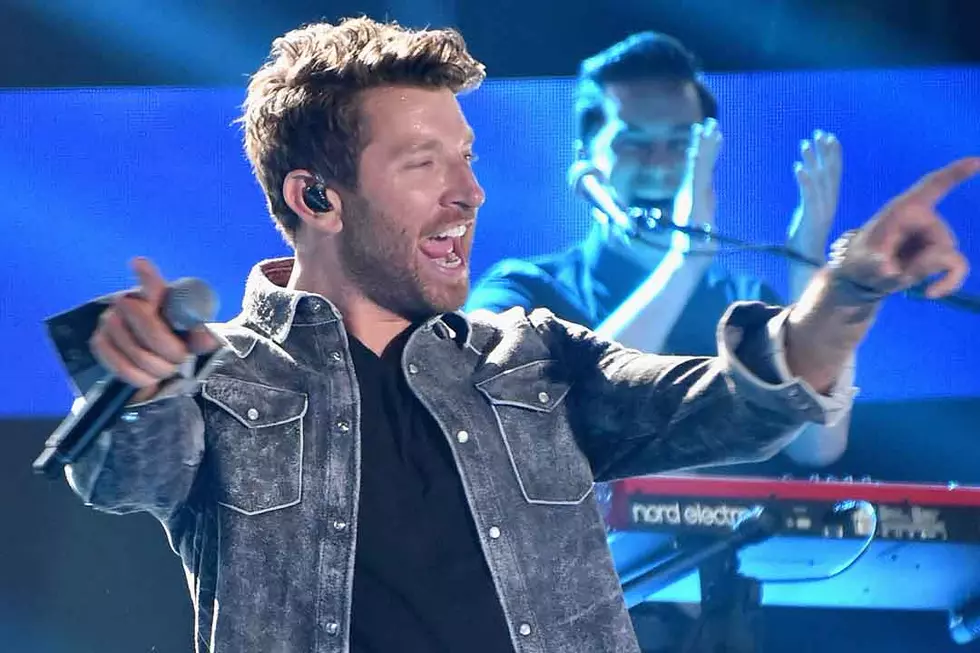 Brett Eldredge Sets Fall Leg of 2018 the Long Way Tour
Mike Coppola, Getty Images
"The Long Way Tour has only JUST BEGUN," Eldridge writes with a new list of tour dates in a post on Instagram. "I am so ready for the fall!!!!"
The news is not only good news to his fans, but also to Eldredge, who seemed to not want to say goodbye quite yet to the electric tour which included Dawson and country music rising star Jillian Jaqueline.
"What a tour," Eldredge says alongside a video posted on his Instagram page on Sunday (May 6), showing highlights from the tour. "I am completely blown away by the love you all brought, I've never seen crowds like that in my career. You rule the world!"
Of course, if you can't wait that long to get your Eldredge fix, the "Something I'm Good At" hitmaker will be all over the road this summer, hitting a number of festivals including the Windy City Smokeout in Chicago, the Big Valley Jamboree in Camrose, Alberta, and the CMA Music Festival in Nashville.
Brett Eldredge's 2018 the Long Way Tour Dates:
Sept 13 – Denver, Colo. @ Bellco Theatre
Sept 14 – Council Bluffs, Iowa @ WestFair Amphitheatre
Sept 15 – Kansas City, Mo. @ Providence Medical Center Amp
Sept 20 – Puyallup, Wash. @ Washington State Fair
Sept 21 - Kennewick, Wash. @ Toyota Center
Sept 22 – Sun Valley, Idaho @ Sun Valley Pavillion
Sept 28 – Cleveland, Ohio @ Jacob's Pavillion at Nautica
Sept 29 – Bloomsburg, Pa. @ The Bloomsburg Fair
Oct 4 – Southhaven, Miss. @ Landers Center
Oct 5 – St. Louis, Mo. @ Peabody Opera House
Oct 11 – Kingston, R.I. @ Ryan Center
Oct 13 – Manchester, N.H. @ SNHU Arena
Oct 18 – Orlando, Fla. @ Dr. Phillips Center
Oct 19 – Boca Raton, Fla. @ Mizner Park Amphitheatre
Devin Dawson Is a Dang Good Reason to See This Tour
More Great Country Tours on the Road in 2018