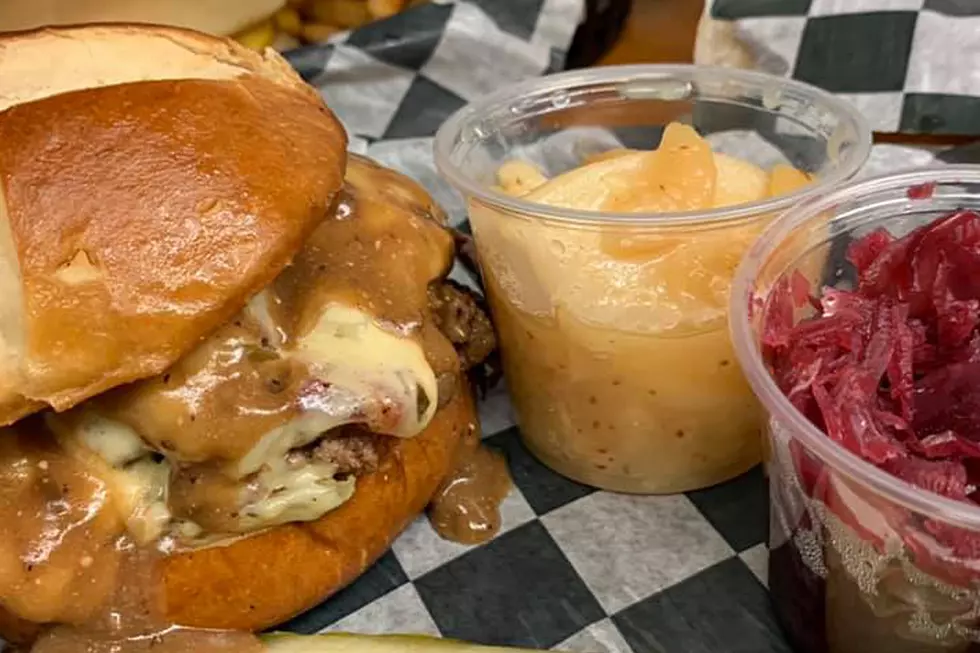 Why The Breeze Inn Is Your Destination For Oktoberfest, Plus Great Juicy Lucys And Beer Year-Round
The Breeze Inn
The Breeze Inn has a long and storied tradition of great home-cooked food in the Lakewood community of the greater Duluth area. Sure, everyone says they have home-cooked food, but The Breeze Inn actually started out as a home-based restaurant in 1948, turning into The Breeze Inn in 1949.
While it has evolved over the years, The Breeze Inn has always been a hometown establishment where customers become friends and the food and beverages can't be beat. Since buying the restaurant a number of years ago, current owners Shaun and Kate have developed a wonderful menu including award-winning burgers with an expansive beer selection.
The crown jewel atop the menu at The Breeze Inn is their selection of different takes on the Minnesota classic - the Juicy Lucy. In 2011, Shaun and Kate brought a number of variations on the cheese-stuffed burger favorite to their menu. They now feature a total of 7 Juicy Lucys year-round; including the Juicy Hawaiian with ham, grilled pineapple, and sweet chili sauce, the "Call Me The Breeze" stuffed with bleu cheese and topped with bacon, grilled onions, and their Boursin herb cream cheese, and the Roasted Pepper Lucy stuffed with pepper jack cheese and topped with jalapeños, mild green chilies, bell peppers, onion and their seasoned sour cream.
2020 marks the 8th year The Breeze Inn has celebrated Oktoberfest. Each year they've added different elements to their Oktoberfest menu, but one thing remains the same - it's all delicious. Shaun and Kate refer to their menu as Oktoberfest food classics with a "breezy twist".
Their Oktoberfest menu, offered for a limited time, includes delicious appetizers such as roasted pork shanks, kielbasa & kraut, Reuben bites, and daily German soups. They follow that up with entrees like a mouthwatering chicken schnitzel, a German Reuben, and a center cut loin marinated in Shaun's blend of apple cider, Hoops Stout and Rosemary, then topped with Muenster cheese, sweet n' sour cabbage and brown mustard on a pretzel bun.
If you thought the Juicy Lucys sounded good, wait until you hear about their Oktoberfest exclusive, Herman, the German Juicy Lucy. It features a half pound of authentic German sausage stuffed with Havarti cheese and served on a pretzel bun.
This year's Oktoberfest celebration runs September 20 - October 4, featuring their enticing Oktoberfest menu, local beer, music, and Oktoberfest decorations. Be sure to check out their website or Facebook page for the latest music schedule and more information about Oktoberfest at the Breeze Inn!