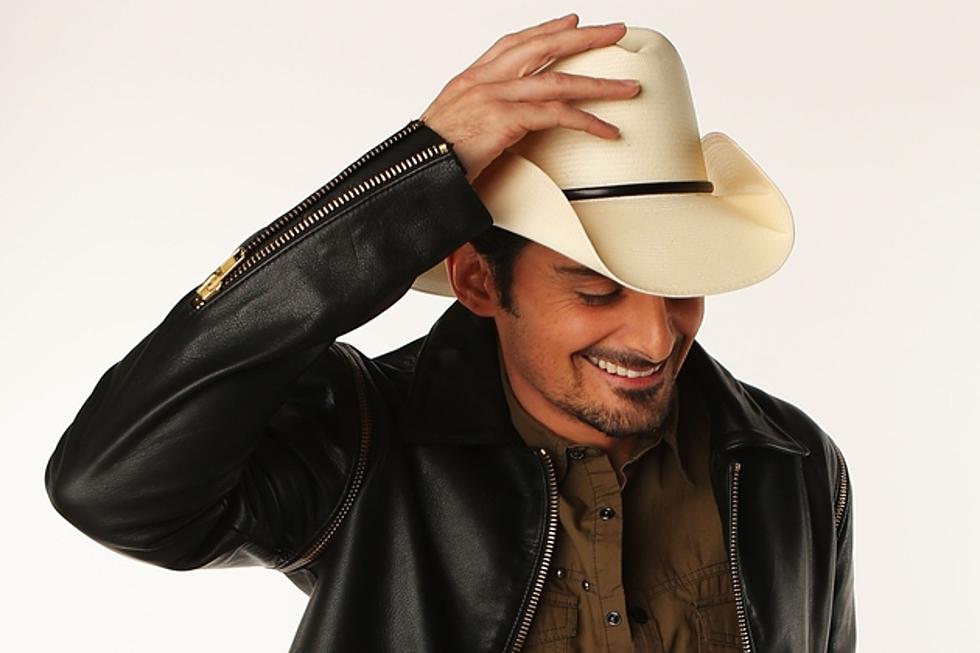 Top 5 Brad Paisley Music Videos
Christopher Polk, Getty Images
Brad Paisley music videos are some of the best in country music.
Paisley's trademark sense of humor, which plays such an important role in his music, is very much evident in his videos, but he has also used the visual medium to take on more serious topics. He often uses unusual and unexpected cameos to make his videos stand out from the crowd, as well.
The Boot's list of the Top 5 Brad Paisley Music Videos draws from both his comedic works, and his serious side.
5

Paisley combined all of the hallmarks of his best videos into one for the remarkable clip for "Waitin' on a Woman." Featuring a guest appearance by Andy Griffith, the video has elements of humor mixed with a serious underlying message, with a heart-wrenching twist at the end that makes you want to see it again and again.

4

Paisley's video for "Alcohol" features the singer as a third-person commentator, wandering in and out of a number of humorous scenes involving people who've had too much to drink. Screened against a background of white, the video also features a blink-and-you-missed-it cameo from Little Jimmy Dickens. Ironically, Paisley himself is a teetotaler.

3

Paisley wrote "Letter to Me" in the form of a man writing a letter to his younger self, giving him advice on some of the things he has learned. For the video, he traveled back to his old high school in West Virginia, where he invited many of his former classmates and teachers to take part in the shoot. Paisley has called "Letter to Me" his favorite among all of his videos.

2

The normally affable Paisley turned in one of the darkest songs in recent country music history with "Whiskey Lullaby," which tells the story of a couple who both drink themselves to death over the heartbreak of their breakup. The track features Alison Krauss, while the video -- directed by and starring former child star Ricky Schroder -- unfolds an unflinchingly despairing tale of a soldier who returns home from war to find his wife is cheating on him, and the terrible consequences for both of them.

1

Paisley often uses his music to chronicle his own personal growth. He took that a step further with the video for "Southern Comfort Zone," which he filmed in various far-flung locations around the world, including Paris, Dublin, Rome and Stockholm. The video perfectly underscores the song's message about expanding your horizons, and besides, how often do you get to see Paisley jamming with a giraffe?