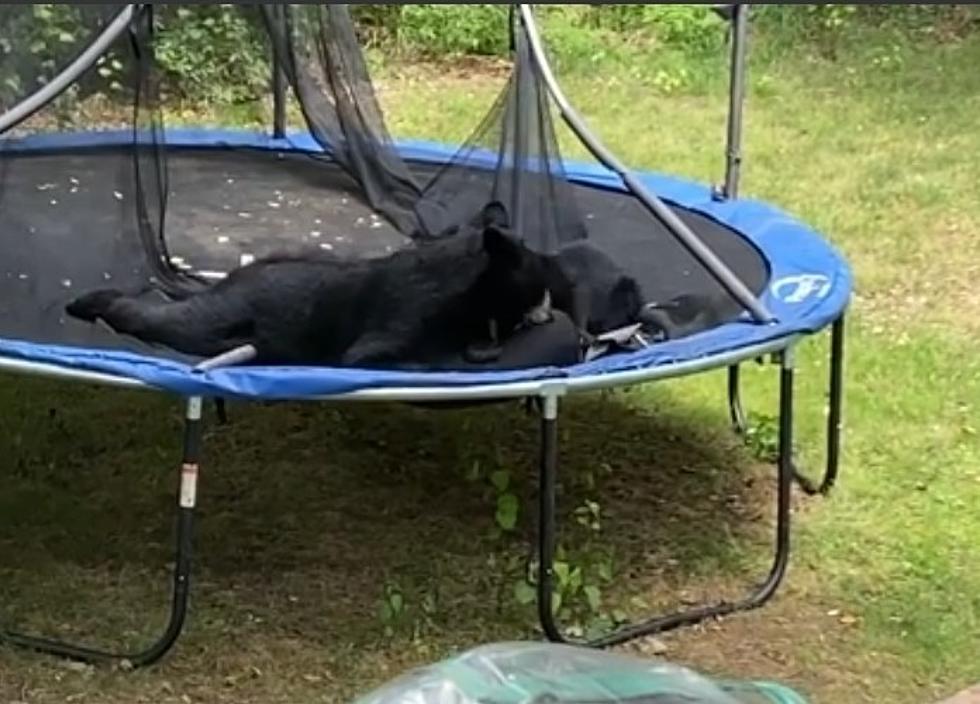 WATCH: Bouncing Bears Have A Good Time On Hermantown Trampoline
Hermantown Police Department Facebook
The Hermantown Police Department caught a fun moment with some bears and cubs on a trampoline in town.
Momma bear was on the Trampoline watching while the cubs were jumping and rolling around. Just a day out to the park for them. I would have liked to have seen how the bears were able to get up on the trampoline and play in the first place. I'm surprised they didn't tear the safety net.
They also used the post to remind people, these bears may be cute, but they are also dangerous. More and more bears, deer, and other animals are coming out of the woods to look for food and play a little. COVID made them come out more because there weren't any people around.
The bears and other animals were used to being able to knock over a garbage can or two and have a people food buffet whenever they wanted. I have notice a lot of deer in the morning on my way to work. It's families coming out, not just one animal. Again, the Hermantown Police department is warning people that it's not safe to walk up to them.
If you do decide to feed any animals, put the food on the ground in the woods, away from your home or family area or backyard sitting area. Don't entice them to come close to you, they may look fun but they are wild animals and should be treated as such.
Here's how to handle a bear if you do encounter one.
Best Minnesota State Parks To Avoid Big Crowds
While iconic state parks like Itasca, Gooseberry, and Fort Snelling draw massive numbers of visitors each year, there are a lot of awesome state parks and recreation areas around Minnesota that offer fantastic outdoor or camping experiences without the high number of visitors. Give these a look!
27 City Park Spaces In Duluth + Superior To Spend Time Near The Water
This is by no means a complete list of every park in Duluth and Superior with some kind of body of water, but it does include some of the best options in the Twin Ports to enjoy some time near a lake, river, stream, or pond!