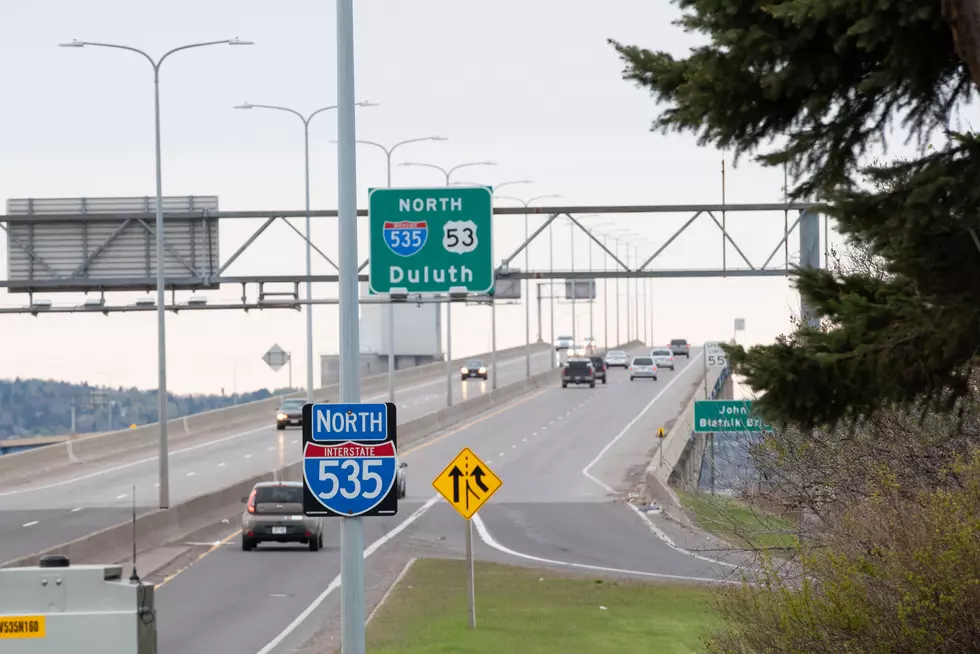 Blatnik Bridge Lane Closures Happen July 30
Nick Cooper - TSM Duluth
A one-day project by the Minnesota Department of Transportation will bring single lane closures to the Blatnik Bridge on Thursday, July 30.  According to information released by MNDOT, road crews will be conducting survey work on the median of the Minnesota-bound side of the I-535 Blatnik Bridge starting at 9:00 AM.
The timeline released by MNDOT shows that they project that the surveys will only last for one day.  Considering the later start time (9:00 AM as opposed to earlier), it's anticipated that the work will be wrapped up prior to the afternoon commute - or as soon as possible.
For more information about rest stops, projects, and more - click here to get information from their website.
For the time being - as the COVID-19 Pandemic response is in place, MNDOT is working hard to adhere to Governor Tim Walz's Stay at Home executive order. Road work has been identified as a Critical Service by the state and will continue on.
Here are some important reminders from MNDOT about safety in regards to this specific project as well as any of the projects you might encounter this summer:
Slow down when approaching a work zone
Use caution when navigating through the marked-off work area
Stay alert - work zones constantly change
Watch for workers and slow moving equipment
Obey the posted speed limits. Fine for a violation in a work zone is $300
Minimize distractions behind the wheel
Be patient
Expect delays - especially during peak travel times
For more information about this specific project or any of the scheduled road work across the state, click here to visit the Minnesota Department of Transportation's online project page.
Enter your number to get our free mobile app
10 Little-Known Facts About Minnesota