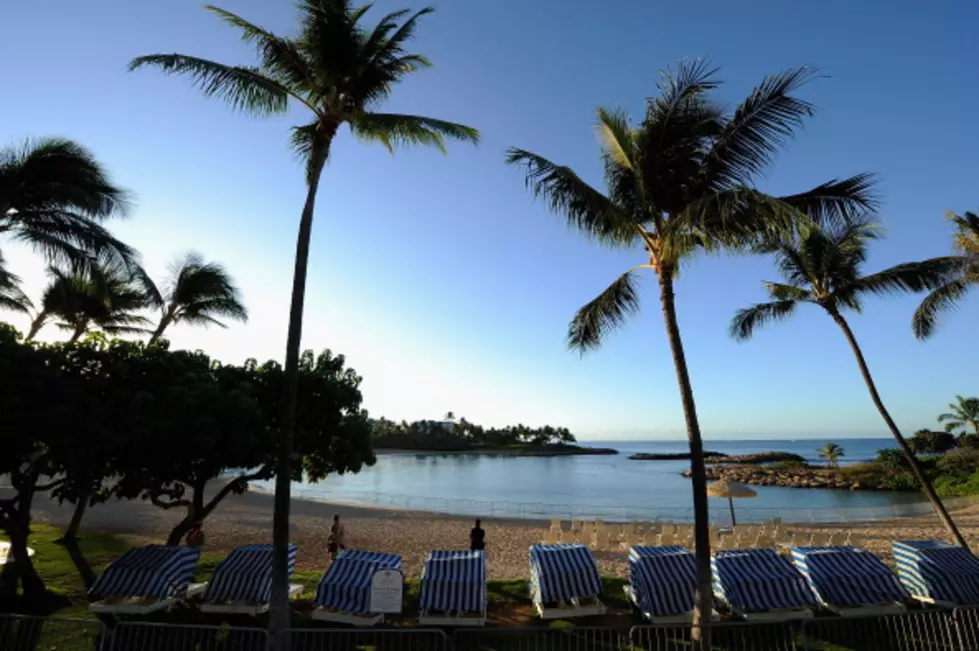 Best Country Songs About Beaches [VIDEOS]
(Photo by Kevork Djansezian/Getty Images)
The wind is whipping, snow is blowing, and there aren't many days above zero degrees in sight. How about some happy thoughts! Let's take a look back at some of the best summer beach songs of the past year and some of our favorites of all time.  We'll start with the big summer hits from this year.
Florida Georgia Line- Get Your Shine On!  Beaches and beautiful women paired with the hottest new group in country music really lit up the summer for country music.
Zac Brown Band- Jump Right In!  You have to love the tiki bar set up on a island in the Caribbean.   Heck, we even got Zac to take off his knit cap and put on a trucker hat!
And of course, it was early this year, but Pirate Flag came out!
While we are on Kenny Chesney, let's visit the countless other beach songs he did:
And here are a few of my other favorites that you just have to include on a list like this.
How about Blake back before he was a big star on The Voice?  Look at that hair!  Remember?
If you'd like to escape this never-ending cold and hit the beach (and enjoy some awesome country music), check out Tropical Nights Boots in the Sand at the Hard Rock Hotel at Riviera Maya Mexico and see Brantley Gilbert, Dierks Bentley, Billy Currington, and Jana Kramer live!