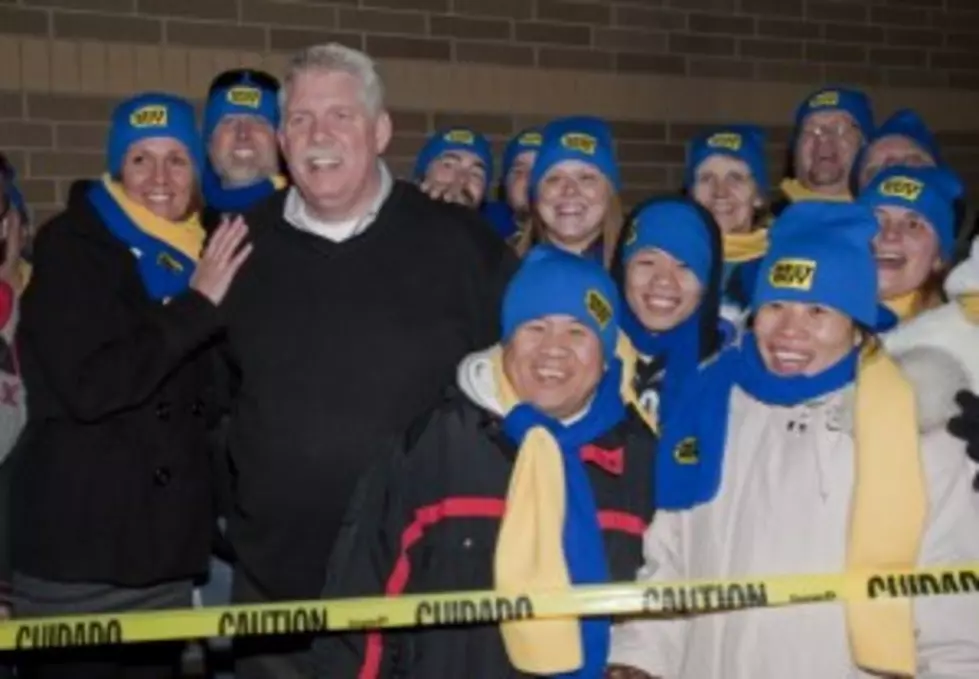 Best Buy Promises To Release Findings Of Inquiry Into Former CEO
I mentioned on my show today that former Best Buy CEO Brian Dunn resigned under suspicious circumstances.  There was talk that Dunn, who is married, was having a relationship with a 29-year-old woman who worked for the company.  However, as this article points out, there has to be more to this story because of the legal experts the company has hired to investigate his behavior.
Not a great time recently for Best Buy with the recent announcement of store closings.  Now they have have some very interesting things to share with us in the near future in regards to their former CEO.  Hopefully they will come out of all this in the near future.
An elite legal team, including a former U.S. Attorney and a former top official with the Securities and Exchange Commission, is investigating the personal conduct of Brian Dunn, who resigned as CEO this week.

Tom Strickland, who served as U.S. Attorney for Colorado, and William McLucas, the SEC's former director of enforcement, have been hired to examine Dunn's personal conduct, a source close to the company said. Collectively, the legal duo has handled several high-profile cases, including the Columbine school shootings in Colorado and the accounting scandals at Enron, WorldCom and UnitedHealth Group.

On Thursday, the company announced that it will make public the results of the Dunn investigation in a matter of weeks. After he resigned Tuesday, allegations emerged that Dunn, who is married, was having a relationship with a 29-year-old woman who worked at Best Buy's leadership training institute at its headquarters in Richfield. She could not be reached for comment.

The lawyers' prominent backgrounds suggest Best Buy's inquiry extends beyond Dunn's relationship with a subordinate, said Angela Rud, a principal attorney with Gray Plant Mooty in Minneapolis. If the case were as simple as an inappropriate relationship, the company would turn to a firm with experience in employment law, she said.

"You wouldn't hire a former U.S. Attorney and SEC official," Rud said. "This investigation may be the tip of the iceberg."

via Best Buy promises to release findings of inquiry into former CEO | StarTribune.com.