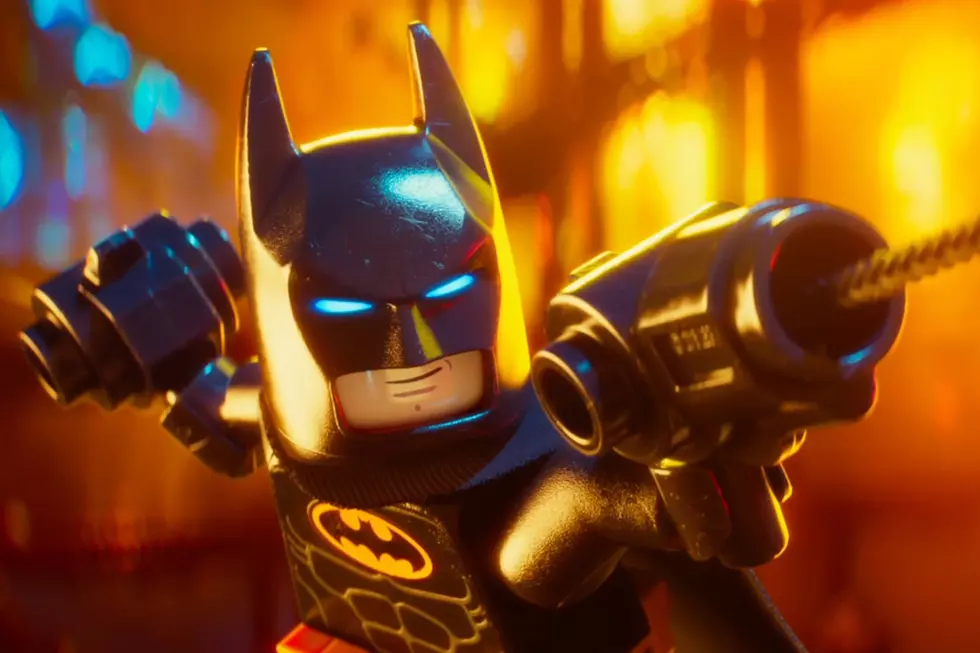 'The LEGO Batman Movie,' 'Coco,' 'Boss Baby' Among 26 Films Submitted for Oscar's Best Animated Film
Warner Bros.
Zootopia, Inside Out, Big Hero Six, Frozen, Brave – those five animated titles all share the honor of being Oscar winners. And as we head into awards season this year, the question looms: what animated film will take home the next Academy Award? Will Disney/Pixar continue their five-year winning streak, or will another studio reign supreme? And the scariest thought of all – will The Emoji Movie be nominated for an Oscar?
Don't worry, there are dozens of other eligible films that will (hopefully) ensure The Emoji Movie, which we gave a solid 1/10 review score, won't get nominated (but hey, you never know). For the 2018 Oscars, 26 features will complete for the prestigious honor, just one title shy of last year's record-breaking 27 eligible films. The Hollywood Reporter has the full list of films that have been submitted for the 90th Academy Awards' Best Animated Film nominations. That list includes box office titans like The Boss Baby, Despicable Me 3, and The LEGO Batman Movie, as well as Pixar's Cars 3 and the studio's yet-to-be-released Coco. There's also some indie fare, including the Afghanistan-set adult animated drama The Breadwinner, executive produced by Angelina Jolie, and the hand-painted Vincent van Gogh biopic, Loving Vincent.
While Disney and Pixar have previously won the award almost every year since 2007 – their winning streak interrupted by Paramount's Rango in 2012 – things could change for the coming awards season. THR notes that the Academy has opened up their animated nominating process to the rest of Academy members for the first time. The category will be anywhere from two to five nominees, and in order to be eligible for nomination, the films must have a qualifying run in Los Angeles.
See the full list of animated features submitted below:
The Big Bad Fox & Other Tales
Birdboy: The Forgotten Children
The Boss Baby
The Breadwinner
Captain Underpants The First Epic Movie
Cars 3
Cinderella the Cat
Coco
Despicable Me 3
The Emoji Movie
Ethel & Ernest
Ferdinand
The Girl without Hands
In This Corner of the World
The Lego Batman Movie
The Lego Ninjago Movie
Loving Vincent
Mary and the Witch's Flower
Moomins and the Winter Wonderland
My Entire High School Sinking into the Sea
Napping Princess
A Silent Voice
Smurfs: The Lost Village
The Star
Sword Art Online: The Movie – Ordinal Scale
Window Horses The Poetic Persian Epiphany of Rosie Ming
Gallery – The Most Overlooked Movies and Performances of 2017: