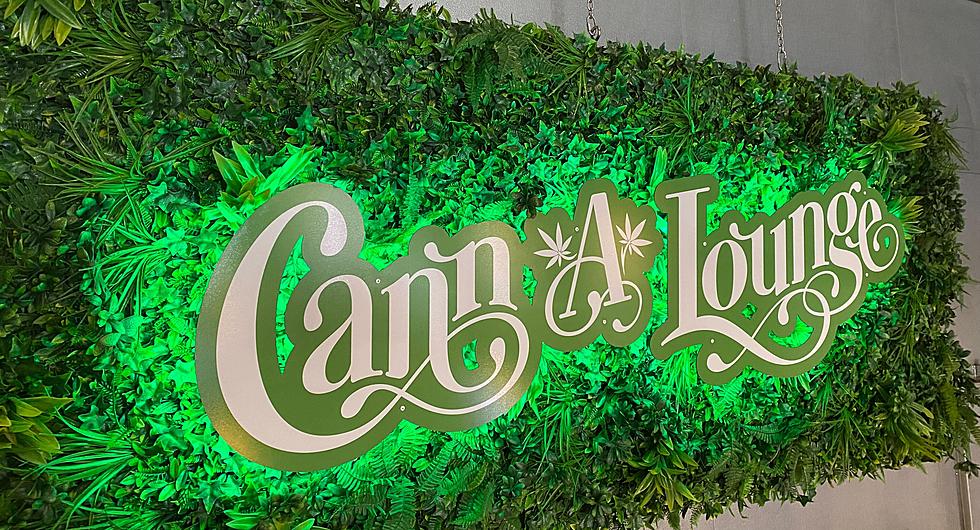 Bent Paddle Brewing Opens Duluth's First THC+CBD Cannabis Beverage Lounge + Market
Courtesy of Bent Paddle Brewing Co.
Every beer lover in the Northland knows Bent Paddle Brewing Co. for their beer, but now there's a new reason to pay them a visit in the Lincoln Park Craft District.
They have now opened Cann-A-Lounge, the Twin Port's, and possibly Minnesota's, first 'Cannabis Beverage Lounge' and To-Go Market. Fittingly, the new Cann-A-Lounge opened on Thursday, February 16th at 4:20 pm.
According to their news release, a Minnesota law opened pathways last summer for companies like Bent Paddle to produce hemp-based products containing 5 mg of hemp-derived THC or less per serving. Bent Paddle was one of the first in the state to release hemp-derived THC and CBD sparkling waters, instantly making them a big player in this new emerging market.
This relaxing new space is the perfect way for customers to experience Bent Paddle's non-synthetic, MN-grown, and produced, hemp-derived ▲9 THC + CBD sparkling waters and edibles.
"We had a blast recreating our ready-to-roll original taproom into a soft yet funky new space for paddlers to enjoy cannabis beverages socially and shop our selection of unique, curated beverages and other cannabis products. The best thing about drinking our hemp products is that they are water-soluble, which means the effects can be felt quickly compared to other ways of ingesting cannabis. Plus, people naturally enjoy gathering over a beverage, so our Cann-A-Lounge is designed to be a fully social experience," says Bent Paddle Co-Founder Laura Mullen.
Bent Paddle Brewing Co. notes that other hand-selected high-quality hemp and cannabis adjacent products, from edibles to body care to Creative Thinking journals from various companies, will also be available.
The pop-up lounge and shop will be open weekly Thursday-Sundays from 4:20-9:00 p.m. at Bent Paddle's original taproom located at 1912 West Michigan Street in Duluth.
The Cann-A-Lounge is a 21+-only environment, paddlers with kids and pets can still find CBD+ and THC+ sparkling waters at our current Taproom seven days per week alongside Bent Paddle's selection of award-winning craft beers and non-alcoholic beverages.
Bent Paddle's sparkling waters can also be purchased at grocery stores, co-op markets, CBD shops, outfitters, and other retailers throughout Minnesota.
What Are the Signature Drinks From Every State?
MORE: Some of the Memes & Tweets That Have Made Us Laugh (and Maybe Think)