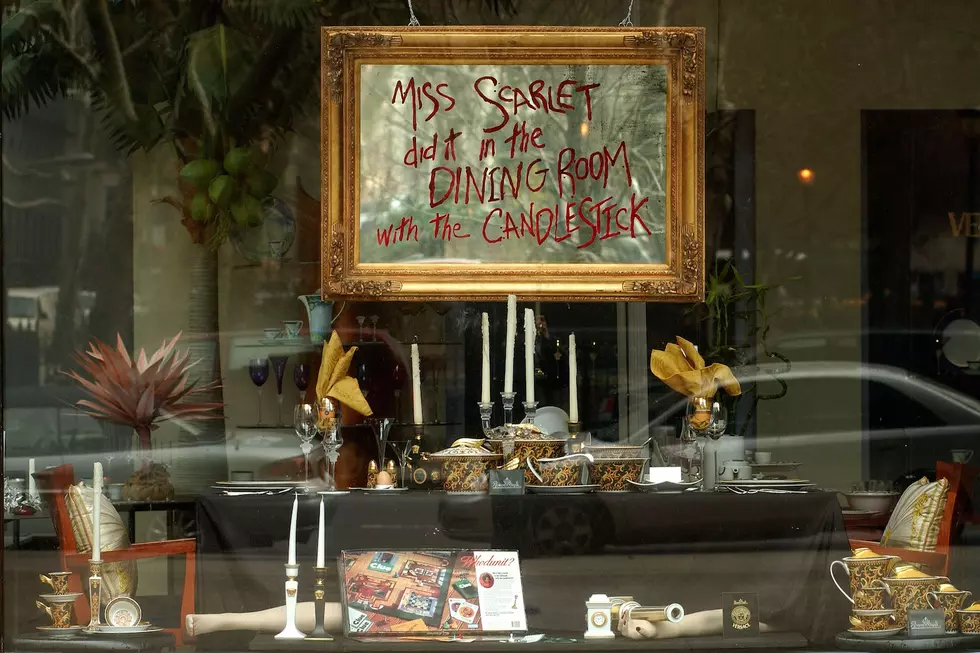 Attend An 80's Themed Murder Mystery Dinner Theatre At The Blind Pig For Unique Halloween Fun
Spencer Platt / Getty Images
I'm a lady of the 80's so when I heard of this Murder Mystery Dinner Theatre Event at The Blind Pig, I was all over it.  It's the perfect kick-off to a Halloween weekend.  It'll be all about the kids with a Halloween party on Saturday and trick-or-treating on Monday, so take Friday for you, your significant other and your friends and a night that promises great food, fantastic beverages, prizes and a murder mystery waiting to be solved.
If you've never been to a Murder Mystery Dinner before, you'll find it interesting, fun and tasty all rolled into one.  The waitstaff double as your actors/actresses and interact with you as you watch the mystery unfold before your eyes.  While you indulge in a delicious dinner you and your table mates try to figure out "whodunnit".
During the show that starts at 6p you'll be served a 3 course meal that includes a garden salad, choice of entree and a dessert.  You can choose from the following:
Berkshire Pulled Pork Sandwich
Locally raised, slow roasted pulled pork with Sriracha barbecue sauce, served on a house baked brioche bun.
Black Bean Burger
Handmade black bean and quinoa patty with lettuce, tomato, onion, cheddar cheese, avocado slices, and garlic aioli on a house baked brioche bun
The Blind Pig offers a suitable substitute for those with special dietary needs.
Your experience will take place in the event space on the second level of The Blind Pig (elevator accessible) and prizes will be awarded for Best Dressed, Best Detective and I'm going for the title prize of Most Clueless. (that's me, most of the time).  You'll want to allow time to hangout downstairs after dinner and take in an amazing punk show.
You can pick your tickets up at The Blind Pig, 132 East Superior Street in downtown Duluth, at the Fitger's Beer Store in the Fitger's Complex, 600 East Superior Street or grab them online [here].