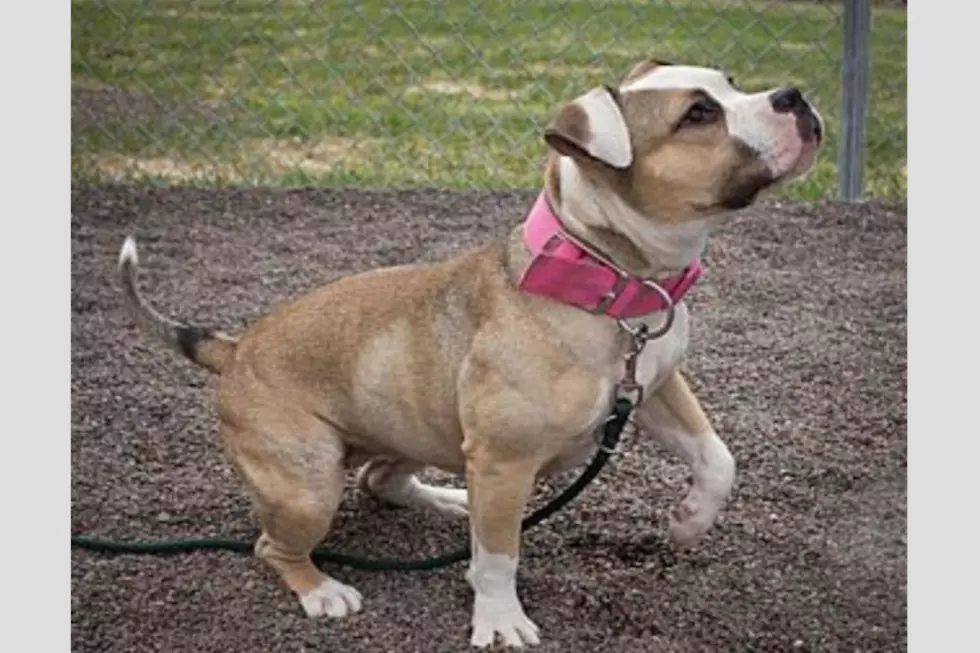 Animal Allies Pet Of The Week Is Described As A Cuddle Buddy
Photo Permission: Animal Allies
Our Animal Allies Pet of the Week is a cuddle buddy!  Her name is Billie and she is a  beautiful American Staffordshire Terrier Mix.  She already knows several commands and is looking for her loving forever home.  
Every Wednesday at 8:10 Ken and I talk with Daryl Yankee from Animal Allies about the Pet of the Week and this week it's Billie, she's just one year old and very active.  She would probably do best in a home without small children, not because she's hostile but because she's so excited to play she might knock them over.
While Billie is 43 pounds, she is also definitely a lap dog and would love a human who wants a cuddle buddy. She's smart!  She knows how to sit, shake, lay down and loves to play fetch.  [more adoptable pets]
As with all Animal Allies adoptable pets, she has been spayed, micro chipped, and vaccinated. If you are interested in adoption, please visit Animal Allies at 4006 Airport Road or give us a call at 218-722-5341 for more information.