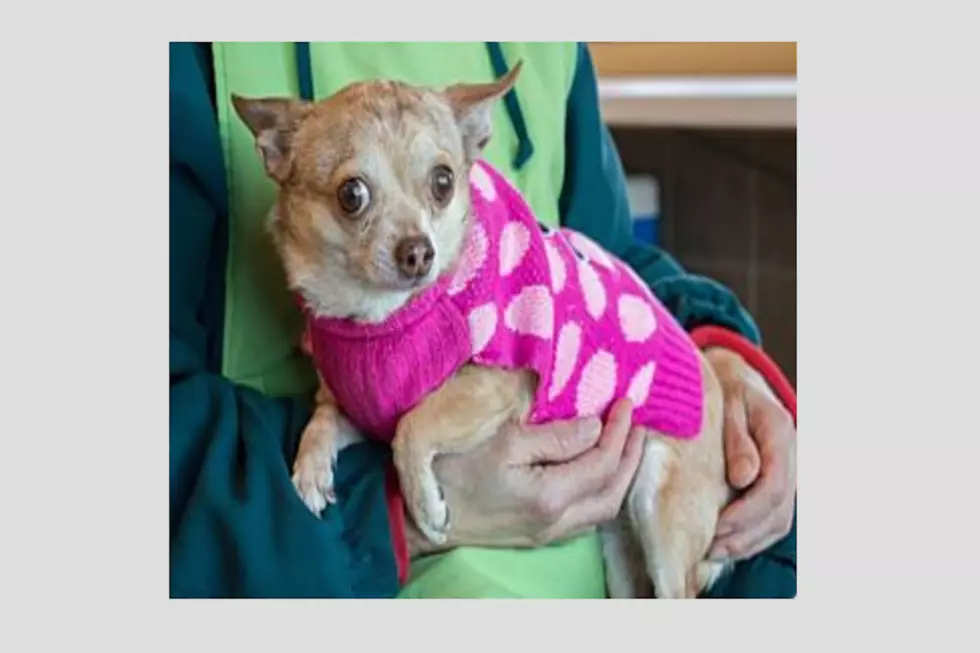 Animal Allies Pet Of The Week Is A Gentle Chihuahua Mix
Photo Permission: Animal Allies
Lap dog alert!  If you've been patiently waiting for a small dog to adopt from Animal Allies, this is your (and Coco's) lucky day!  Our Animal Allies Pet of the Week is a tan Chihuahua mix weighing just over 9lbs. 
Every Wednesday at 8:10 Ken and I talk with Daryl Yankee from Animal Allies about the Pet of the Week and this week it's Coco.  She is 8 years old and loves laps!  [more adoptable pets]
Coco joined the Animal Allies family from a previous home. The staff at Animal Allies describe her with words like sweet, calm and gentle.  She has been spayed, microchipped, and vaccinated. If you are interested in adoption, please visit Animal Allies at 4006 Airport Road or give us a call at 218-722-5341 for more information.