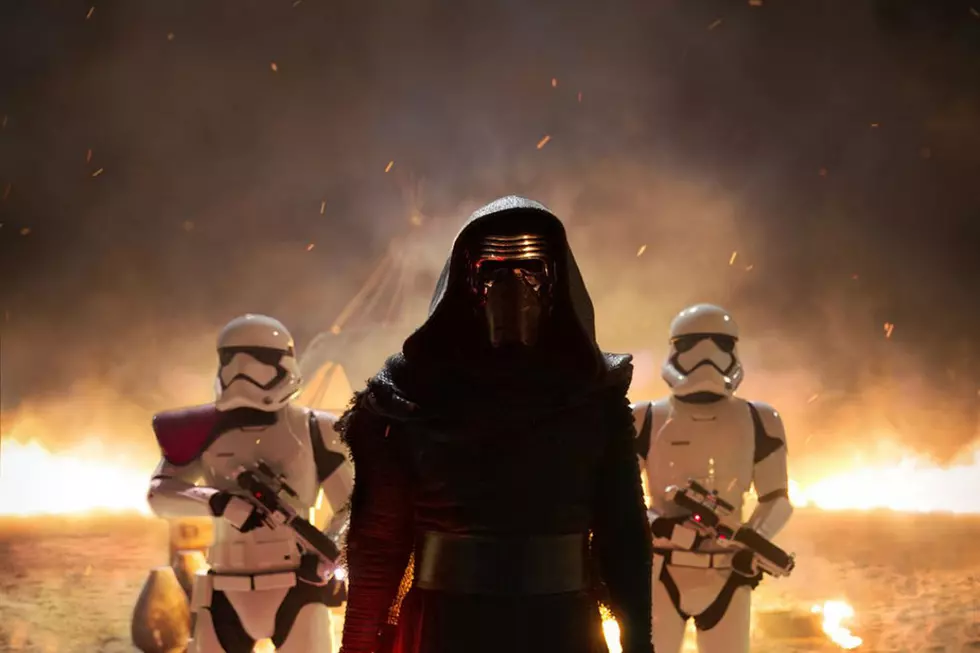 Adam Driver Says 'Star Wars: Episode 8' Is Similar to 'The Empire Strikes Back'
Lucasfilm
Okay, relax, it's not what you think. Star Wars: The Force Awakens is still one of the most successful movies in box office history, but the criticism, when there was any, shared a similar theme: it was way too similar to the very first Star Wars movie A New Hope. There's even a shot-by-shot comparison video that details every location and scene the sequel borrowed from the original. A lot of people figured this was the fault of the studio, Disney wanting to play it safe rather than give J.J. Abrams his head so he could take the franchise in a new direction. And it's true, there are so many callbacks to the original in The Force Awakens that at some point you just want to throw your hands up and yell "OKAY! We get it! This is a Star Wars movie!" Today, Adam Driver raised some eyebrows while talking about Episode 8 by drawing a comparison to The Empire Strikes Back, but not in the way you think.
In an interview with Collider, Driver dished about the Episode 8 script and what it was like working with director Rian Johnson, and he also had some interesting things to say about how the next installment in the franchise differs in tone from its predecessors. When asked how the script was, he responded:
It's great. It's similar to how The Empire Strikes Back has a different tone. For that people always go "oooh, it's dark" but I don't know that it necessarily is. It's just different in tone in a way that I think is great and necessary but also very clear. [Rian Johnson] trusts [that] his audience is ready for nuance and ambiguity. He's not dumbing anything down for someone and that's really fun to play.
So, the tone will be similar, but the script, given Johnson's creativity with his previous projects like Looper, will probably be its own thing. Driver also praised Johnson's quick understanding of his character Kylo Ren:
Rian is coming into something that we kind of set up and he just took it to the next level in a really great way. He wrote it, too, and Rian's writing is so clear. I learned a lot of things about my character through his writing. Some things we talked about before and some things we didn't. He was working on [the script] while we were still working on the first one. To understand what J.J. was doing and take ownership from there is kind of a remarkable thing.
As to what exactly tat "next level" will be, we still have a ways to go before we find out. Star Wars: Episode 8 hits theaters December 15, 2017.