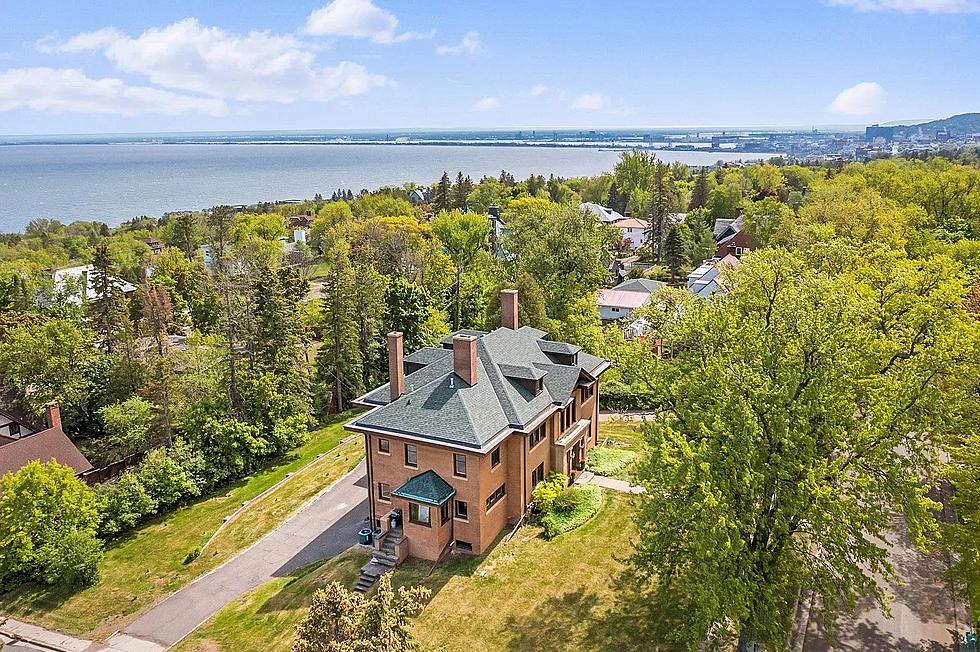 Six Bed, Six Bath Mansion For Sale In Duluth
Lake Superior Area Realtors, MLS#: 6108616
A gorgeous piece of real estate with Lake Superior views is not too shocking here in the Duluth area but this one will still take your breath away! I came across the Zillow listing for this home recently, which comes in at just over one-million dollars.
This home was built in 1909 and has six bedrooms and six bathrooms. It is located at 2526 East 2nd Street. As you can see, it has incredible views of Lake Superior, which are visible from nearly every room in this house.
This home is awesome in that it is an amazing mix of classic charm, so says the listing for this home, and modern luxury. Most of the home has been redone and it shows, with large rooms, an office with a view and several dining areas with sprawling Lake Superior views so you can dine with a view.
This mansion is over six-thousand square feet and sits on less than an acre of land. Aside from the views of Lake Superior, the kitchen is the other standout here, with a unique layout, stainless steel appliances and both a butler and bakers pantry for extra storage.
This home has high ceilings, hardwood floors and plenty of space for you to do as you please! While it does have some rustic charm, it also has high-end finishes and amenities, per the Zillow listing. While the inside and the outside are absolutely beautiful, the lake views are the selling point here. Take a look!
LOOK INSIDE: Six Bed, Six Bath Mansion For Sale In Duluth
$750K Minnesota Mansion Features Underground Tunnel + Secret Room