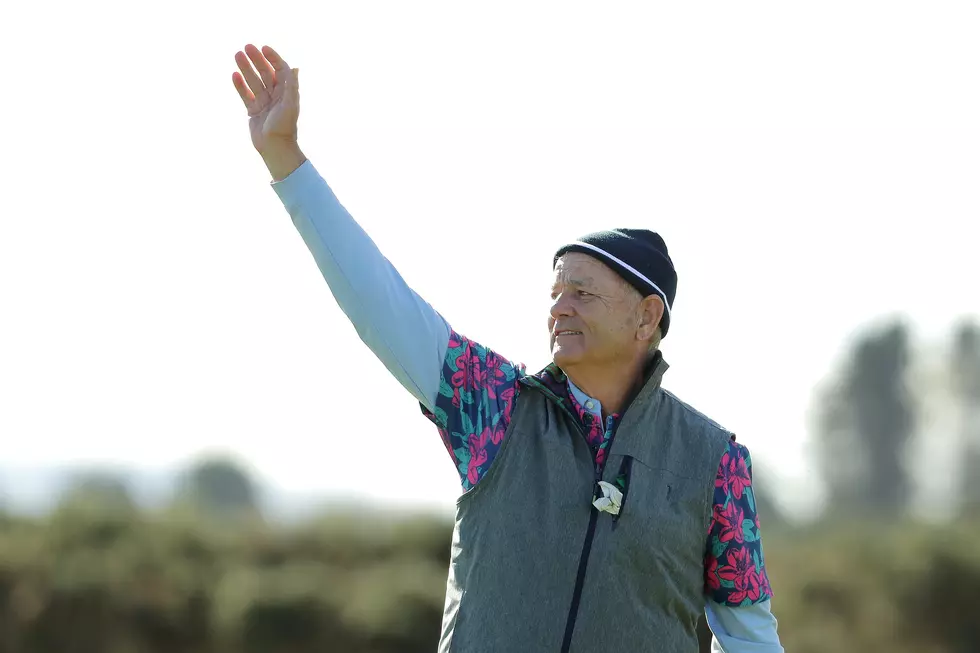 15 Minnesota Cities According To The Faces Of Bill Murray
Getty Images
Bill Murray is an absolute legend and gem. He has been in many roles over the years and has sprouted many different and unique looks as well.
I have been idolizing Bill Murray since I started walking. I was completely mesmerized by the man after the first time I watched 'Ghostbusters' and after that, I was hooked. His humor and deadpan delivery just kill me every time.
I don't know a single person who doesn't like Murray. So I decided to have some fun and depict Minnesota cities based on the many faces of the one and only, Bill Murray.
Minnesota Cities According To The Faces Of Bill Murray
Two Harbors
Don't get me wrong, I love Two Harbors. But whenever I'm in the city, I definitely see outfits like this one from 'Caddy Shack'. See the iconic "Cinderella Story" scene here.
---
Blaine
Ever heard the saying "when bland meets plain, you'll find Blaine". Check out a few clips from the movie 'Tootsie' here.
---
Edina
Ah, yes the lovely city of Edina. If you ask anyone that lives there, they will tell you it is the best of the best.
---
Anoka
Welcome to the "Halloween Capital of the World". Anoka hosted one of the first Halloween parades in 1920 and continues to celebrate by doing multiple parades a year. Check out the classic trailer for "Ghostbusters" here.
---
Minnetonka
Every time I meet someone from Minnetonka, without fail they tell me how much they love sailing or talk about their boat. This scene from one of my favorite Murray movies, 'What About Bob?' depicts how I see people from Minnetonka.
---
Brainerd
One of my favorite cities to go to in the summer, however I'm pretty sure this city sells out of bucket hats. Every time I visit, I can't go into one store without seeing someone wearing a hat like this.
---
Duluth
My hometown city and I absolutely love Duluth, but try walk around Canal Park without someone looking like this.
---
Mankato
Who doesn't remember this iconic scene and probably one of my favorite cameos ever. Bill Murray posing as a zombie in 'Zombieland'. Mankato is one of those cities that gets a bad rep like St. Cloud. Unfortunately it is sometimes called "Methkato" and "Drunkato", therefore I feel like this Murray face says it all.
---
St. Cloud
Since I just mentioned the city above, I feel like it is appropriate to have it next. I'm sure you don't remember this film, but Murray dressed as a clown to rob a bank in the 1990 film 'Quick Change'. St. Cloud has earned the nickname "St. Clown". Why's that you ask? Well, they do have clowns to hire for special events and there has even been some businesses in the town's past that had clown in their title.
---
St. Paul
Always complaining about the weather and rolling their eyes. Just like this scene from 'Groundhog Day'. Check out the clip here.
---
Minneapolis
Why do I feel this is always the look people from Minneapolis are giving to other people? From the 1988 film 'Scrooged'.
---
International Falls
Another iconic scene from 'Groundhog Day', almost a daily look of the life up in I Falls.
---
Floodwood
I have a few family members from the lovely small town of Floodwood. The mascot for the school is a polar bear. It's an interesting town, in the best way. Have you seen people from there? This pic is perfect.
---
Rochester
Ah, Rochester. Where the doctors make sure they don't like doctors. Check out the scene where Murray was in the 2001 film "The Royal Tenenbaums'.
---
McGregor
With a town of almost 400 people, I have definitely seen a people from this town sporting this look
15 "Anti-Minnesota Nice" Nicknames For Towns
10 Gifts People From Duluth Don't Want For Christmas